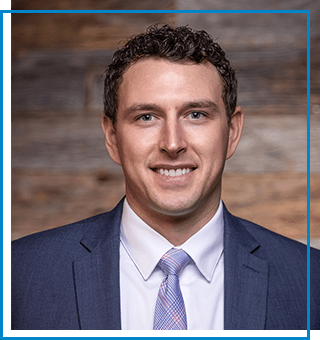 Family Law and Civil Litigation
Chad M. Buckingham is a co-founder and partner at Regent Law. He practices exclusively in the areas of Family Law and Civil Litigation, primarily on all matters relating to separation and divorce, including child custody, child support, alimony and equitable distribution, as well as commercial litigation, business litigation and contract disputes. Whether affecting an individual's personal life, family or business endeavors, Chad understands the significance of each unique legal issue his clients face. He is committed to working collaboratively with his clients and ensuring each client is well informed and receives sound legal advice regardless of the circumstances. Through client-focused approach, he is best suited to identify his clients' goals and navigate each client towards achieving the most favorable outcome possible, whether inside or outside of the courtroom.
Prior to co-founding Regent Law, Chad was a partner and litigation attorney at another law firm in Charlotte, North Carolina, where he practiced in the areas of domestic and civil litigation. Before relocating to Charlotte from Upstate New York in 2010, he began his legal career with a civil litigation law firm in Syracuse, New York. He also previously worked for the Department of Social Services in Lewis County, New York.
Chad is an active member of the Mecklenburg County Bar and the North Carolina Bar Association. In addition, he provides pro bono legal services to Safe Alliance and the Legal Representation Project, where he represents victims of domestic violence and sexual assault seeking protective orders in civil court. He is a multiaward recipient of Safe Alliance's Commitment to Justice Award, recognizing his continued devotion to their mission of providing hope and healing to individuals in crisis.
While in law school, Chad was a member of the Business and Law Society and Family Law Society. Prior to attending law school, he obtained his Bachelor's Degree from the State University of New York at Canton, where he graduated summa cum laude and received the Canino Prize for Academic Excellence.
Outside the office, Chad enjoys playing basketball, golfing, and spending time with his family and their Rhodesian Ridgebacks, Morty and Millie.